Samsung Illustrates Micro LED TV Technology at QLED & Advanced Displays Summit
At Samsung Electronics' QLED & Advanced Displays Summit in Los Angeles, California, the company showcased its current progress of the integration of QLED display, 8K ecosystem, Micro LED technology and HDR.

Partnered with Insight Media, a display consultant, Samsung invited experts from the industry to experience its advanced display technologies, HDR10+ mastering workflows and Automatic Color Calibration on its 2018 QLED TVs. Meanwhile, the company also gathered experts to share their insights on TV technologies, including Micro LED technology applications.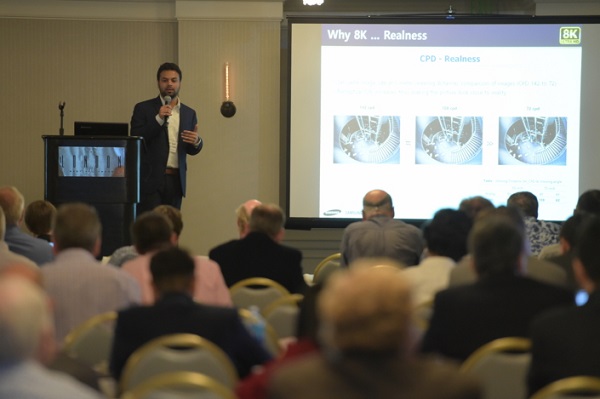 (Image:Samsung)
Jongsuk Chu, Senior Vice President of Visual Display Business at Samsung Electronics, said, "We're committed to maintaining that trend by bringing advancements of 8K and Micro LED TV technology to the consumers and continuing our investment in enhancing the viewing experience."

In January, Samsung revealed the giant Micro LED TV "The Wall" in CES 2018 and then reported its plan to release Micro LED TV products in 3Q18 targeting high-end customers in the U.S. and the Middle East. The Korean company has been showing its ambitions in taking the lead in the TV industry.